Divinity: Original Sin Goes Out of Early Access
News
by Novo Staff · Monday, 30 June 2014
AFTER FIVE MONTHS OF EARLY ACCESS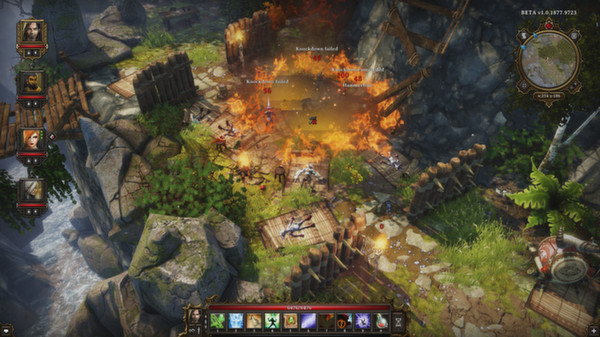 Divinity: Original Sin

Developed by Larian Studios
Microsoft Windows
Released on 30 June 2014
Today, Divinity: Original Sin developer Larian Studios announced that the game's full version is now available for purchase, officially ending the five-month Early Access period that begun last January. Original Sin is the fifth game in the Divinity series, and the first to be both crowdfunded and featured in Steam's Early Access process.
In the announcement, the studio said:
"The full English version of Divinity: Original Sin is now available. We want to thank all of our Kickstarter backers and everybody who participated in Early Access for all the support and feedback. Without you it would've been impossible to make this into the game it is. We hope you're going to have a great time exploring the world we prepared for you."
A Digital Collector's Edition of Original Sin is also available on Steam, including two copies of the game, two pieces of downloadable content, design documents, an art pack, and the game's soundtrack. Both versions of the game are currently on sale as part of Steam's Summer Sale 2014, which ends today.